Welcome
THE KING'S FEDERATION
'Working together to achieve excellence'
Welcome to Salisbury Primary School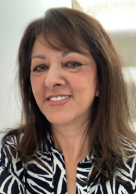 Welcome to Salisbury Primary School. We are delighted to share with you the rapid developments taking place here, to create a vibrant, stimulating and high quality environment in which children feel happy, safe and secure. We are a one and half form entry school with two classes in each year group, enabling our children to benefit from high quality teaching/learning in smaller classes. Earlier this year, Salisbury joined the 'King's Federation' and have been working closely with King's Hill Primary School.
We want to ensure our inclusive approaches to learning, provide children with the knowledge and skills they need to achieve success. We place a strong emphasis on English and maths but want our children to have a love for learning and the chance to experience a wide range of activities across the whole curriculum.  Our recent curriculum developments and changes ensure we not only cover the requirements of the national curriculum, but also focus on the many aspects that enable our children to develop personally, helping them to grow into responsible, confident, caring individuals.
At Salisbury Primary we have developed a strong and caring whole school community. Our thoughtful and supportive staff ensure our children are at the centre of everything we do. We want our children to believe in themselves and their abilities, aspire to be the best they can be, want to learn so they can go on to achieve their dreams and goals.
We have high expectations of both learning and progress, ensuring all children are given the opportunity to reach their full potential.  All children, regardless of their ability, are able to access all areas of the curriculum and participate in extracurricular activities held here.
Our website aims to give you a taster of the school, as well as providing information for parents, pupils and the wider community. We hope you enjoy your visit to our website and find the information you are looking for.
We promote British values and the core values are:
Democracy - children have a 'voice' and we try to ensure everyone is listened to and heard
The rule of law – we encourage and promote the importance of children following school rules to help keep everyone safe
Individual liberty - children make many choices during the school day
Mutual respect – children are encouraged always to treat others with respect, kindness and consideration
Tolerance of those of different faiths and beliefs - children learn about each other's faiths and cultures and know that it is important to show respect for different beliefs

Our approach to partnership working will support you, to ensure your child becomes the best that they can be. You will be invited to attend termly, consultation meetings, which provide an opportunity to discuss your child's progress and next steps.
Regular newsletters keep everyone informed about events both in and out of our school. Parents/carers are always welcome to contact the school to speak to staff if they have any concerns.
We pride ourselves on being responsive to the community we serve, and the school staff strive to make Salisbury a happy and successful learning environment for all children who attend the school.
I look forward to welcoming you and your child to Salisbury Primary School.
Wishing you the best, during your time with us at Salisbury.
Mrs N. Matharu
Executive Headteacher
The King's Federation